How to snorkel without leaving the boat ?
In 1799, the British naturalist Dr George Shaw was presented with the preserved body of what he would later name a "platypus", a chimeric creature so extraordinary that he was immediately sure it was a prank created by some opium-addled taxidermist.
And history, we've learned, repeats itself.
This time, the Platypus is the name of another aquatic creature, a watercraft that is part trimaran, part diving platform, and part, well, underwater motorcycle? Semi-submerged zeppelin? Aquatic Falcor?
The bright-blue Platypus prototype has been in the water since 2013, a proof-of-concept that's managed to get quite a few people — both individuals and tourism entrepreneurs — excited about a rather more luxurious version of Snuba. The upcoming production model, designed by French naval architects Van Peteghem Lauriot Prévost, is expected to take that working idea to a smarter and more seaworthy iteration, with speed and stability optimized by VPLP's experience designing racing boats.
The radical Platypus semi-submersible brings undersea exploration to non-divers.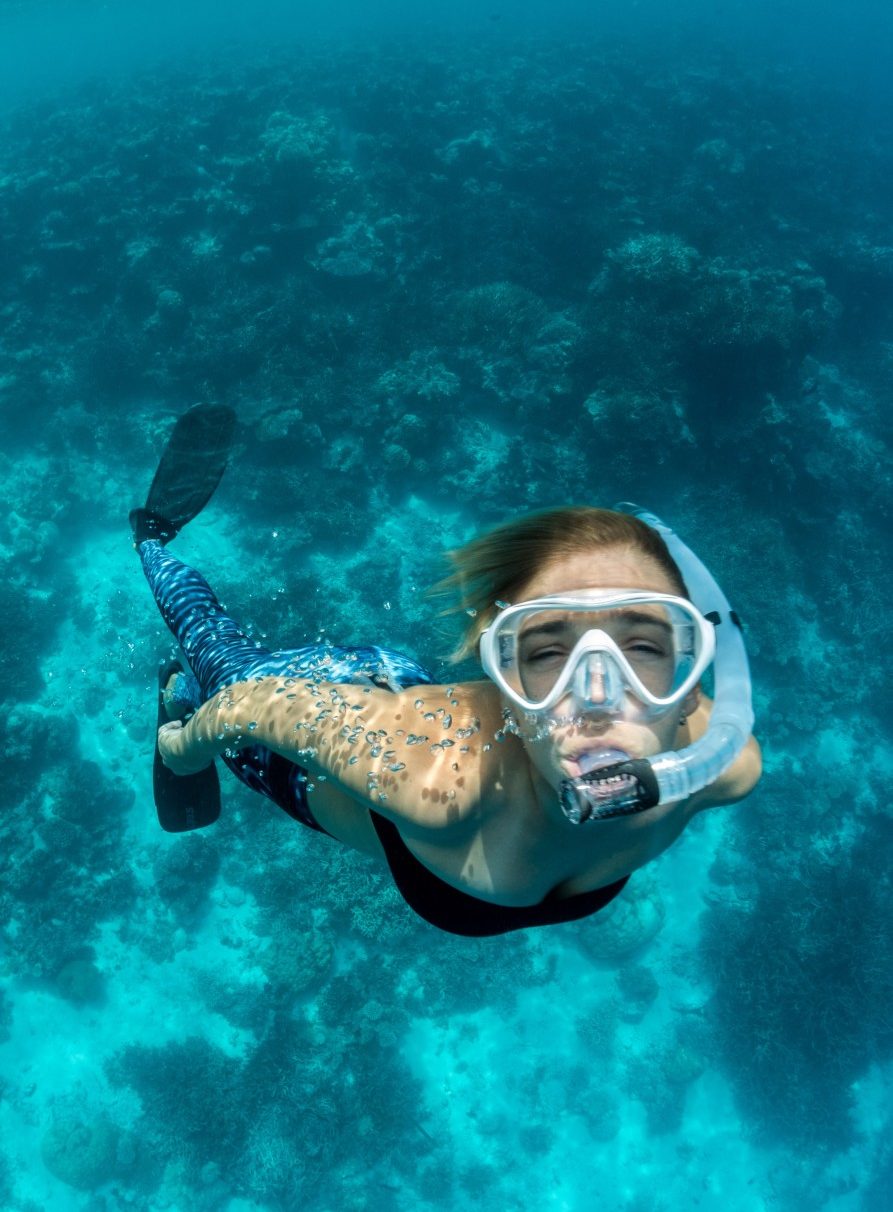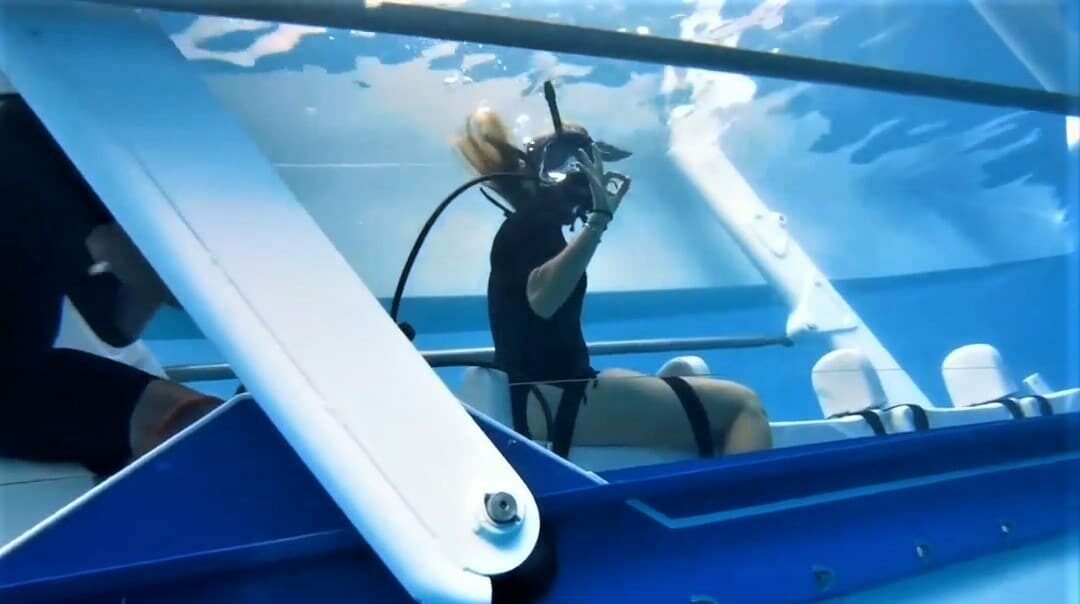 Made In Marseille (French)
Le Platypus, un bateau pour explorer les fonds marins conçu à Marseille
Le Platypus est un bateau innovant qui permet aux passagers de s'immerger sous l'eau et de découvrir les fonds marins. Il s'installe à Marseille et propose avec l'association Blue Odyssey de sensibiliser à l'écologie en Méditerranée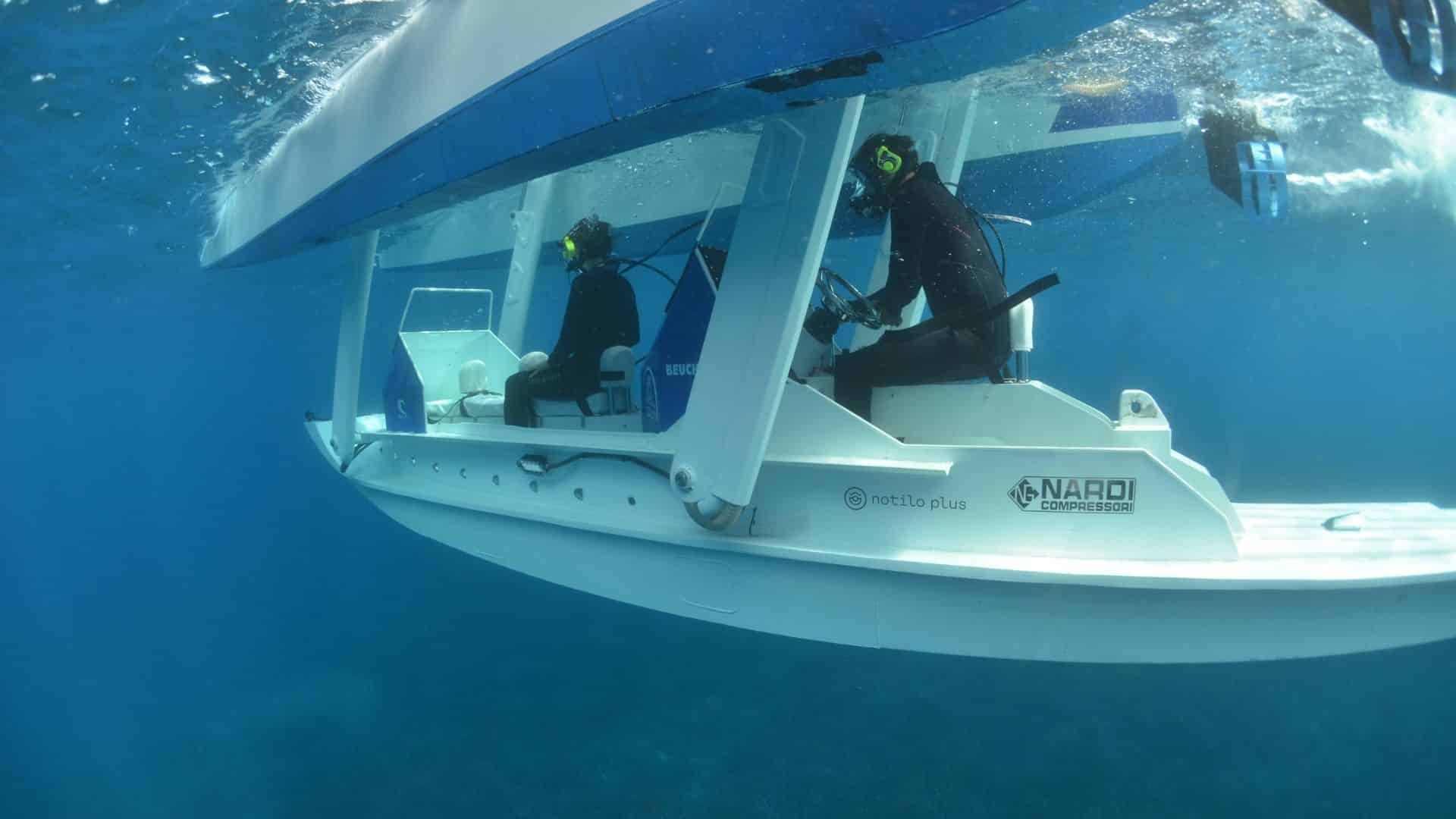 Plus besoin de bouteille : ce bateau plonge sous l'eau et génère son propre oxygène
Comme l'ornithorynque dont il tire son nom, le Platypus peut voguer, plonger et visiter les fonds marins sans manquer d'oxygène. Une invention made in France qui multiplie les atouts pour faire du bien à l'environnement.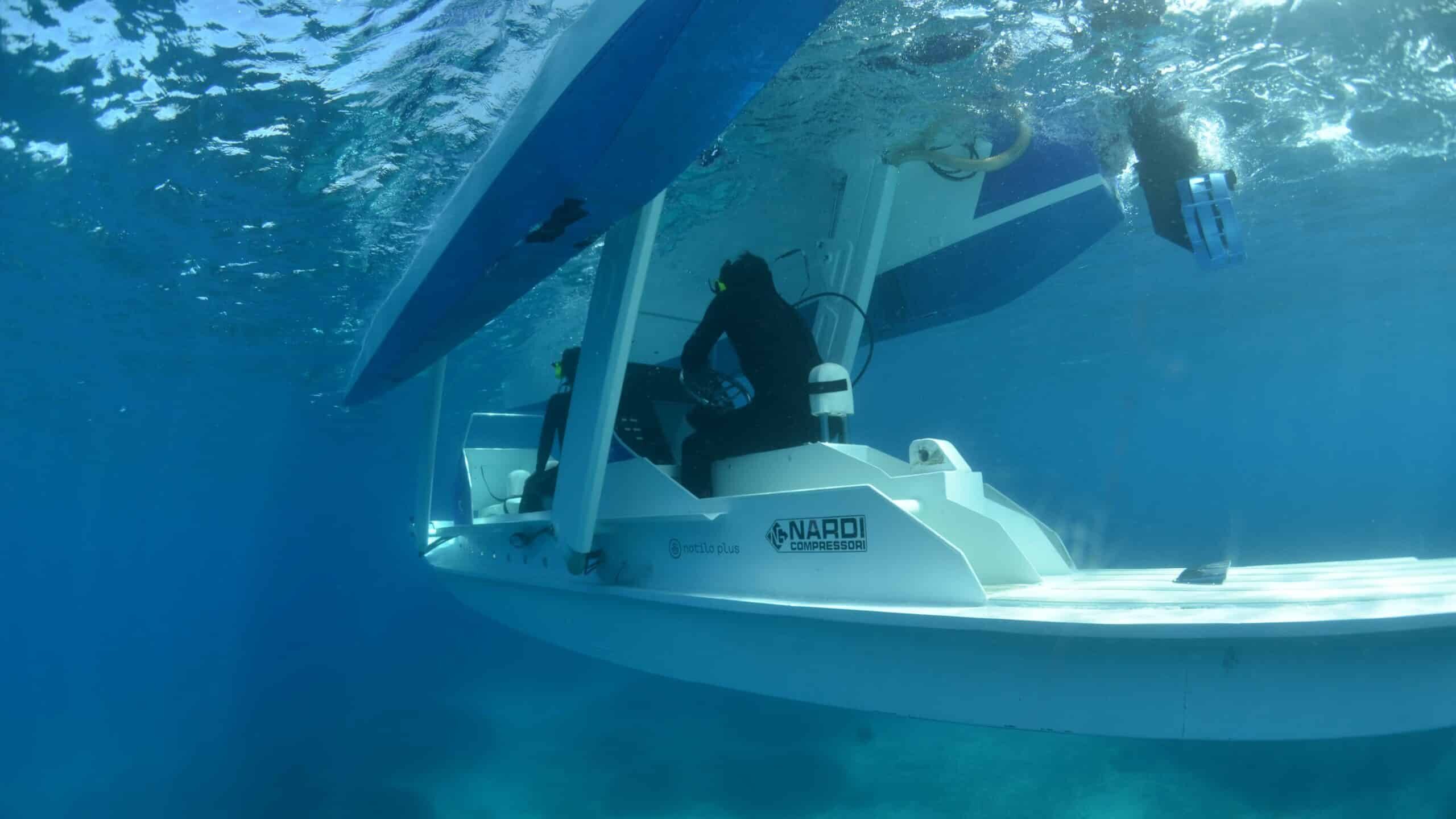 Mercury s'associe à Platypus Craft pour une mission de nettoyage des plastiques en Méditerranée
Une avancée innovante de la technologie des bateaux de Platypus Craft permet de changer la manière d'explorer le monde sous-marin.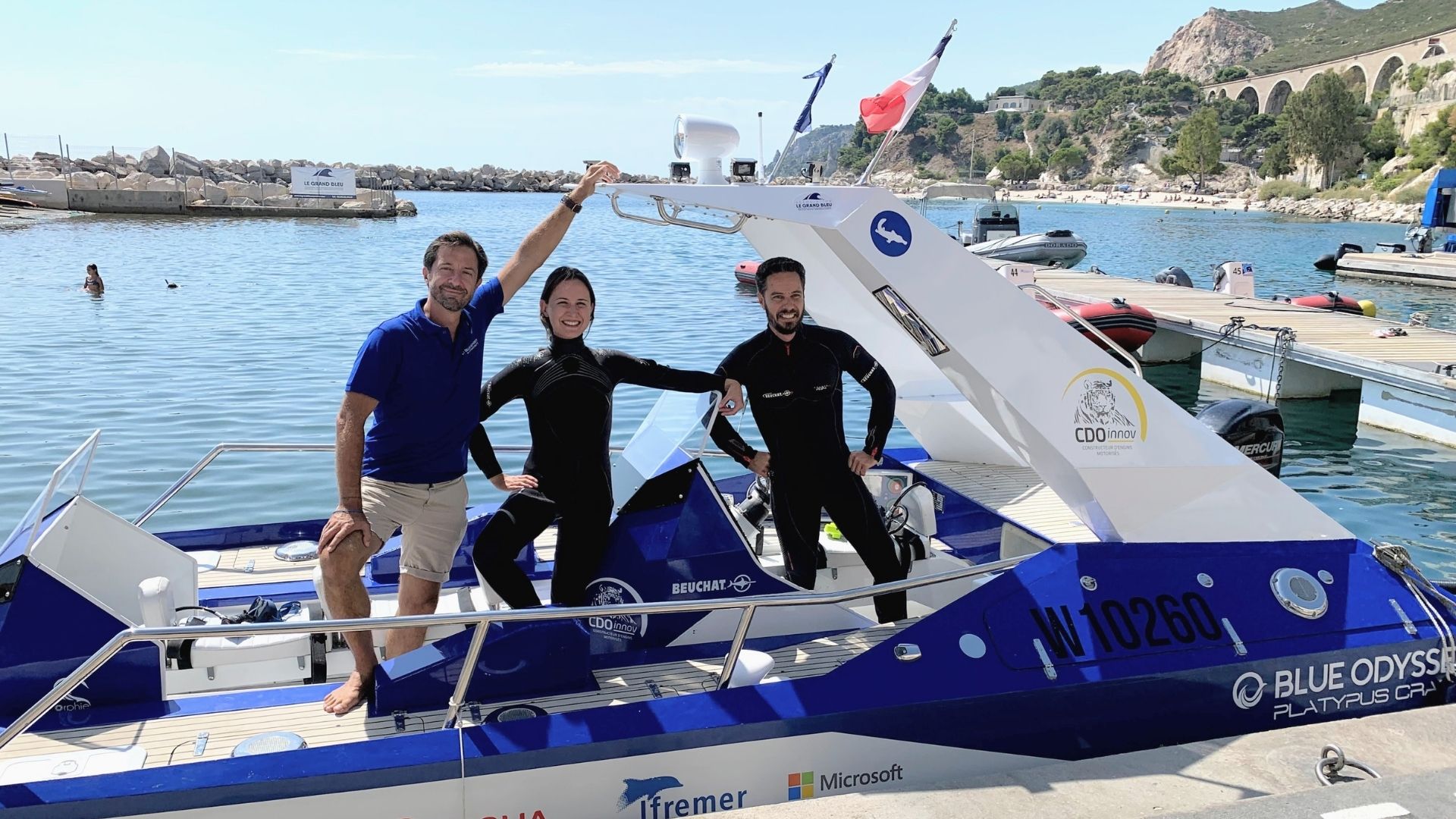 Les experts des Nauticales : comment rêver la mer en 2022 ?
Le samedi 19 mars était inaugurée la 19e édition des Nauticales de La Ciotat, le salon nautique à flot de la Métropole Aix-Marseille Provence organisé par le groupe La Provence. La première des conférences donnait la parole au parrain du salon Les Nauticales, l'architecte et océanographe Jacques Rougerie, ainsi qu'à son ami François-Alexandre Bertrand, fondateur de Platypus Craft.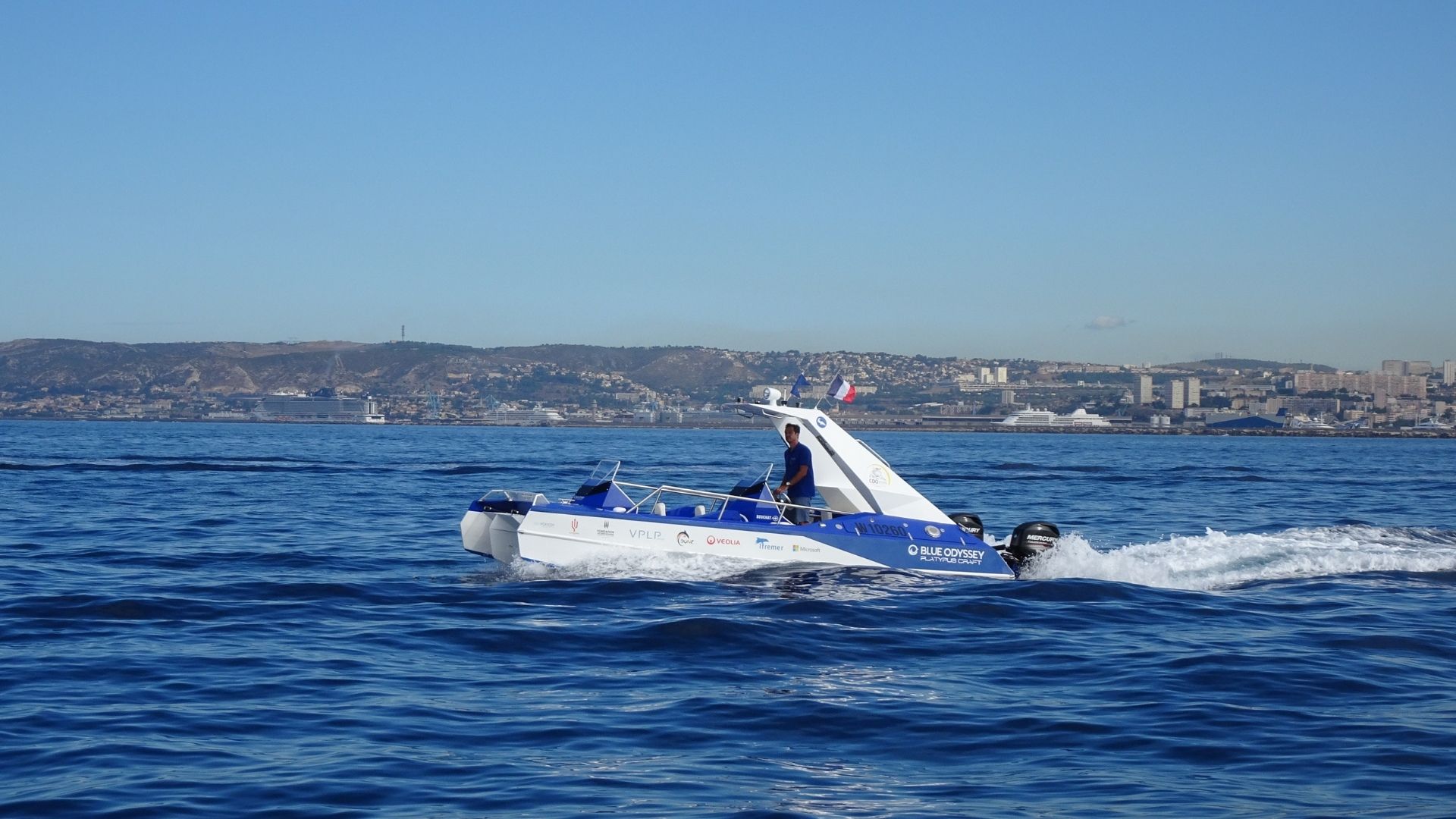 Platypus Craft Reveals Futuristic Swordfish 40 Semi-Submersible Tender
Il porte le nom australien de l'ornithorynque et son objectif est d'aller nettoyer le fond des mers. Semi-submersible, capable de naviguer sur l'eau ou sous l'eau à grande vitesse, il teste évidemment des matériaux innovants et embarque de la techno. Porté par François-Alexandre Bertrand, anciennement impliqué auprès du Women's Forum, désormais installé à Marseille il entame une expédition, baptisée Blue Odyssey, afin de faire la preuve de son concept.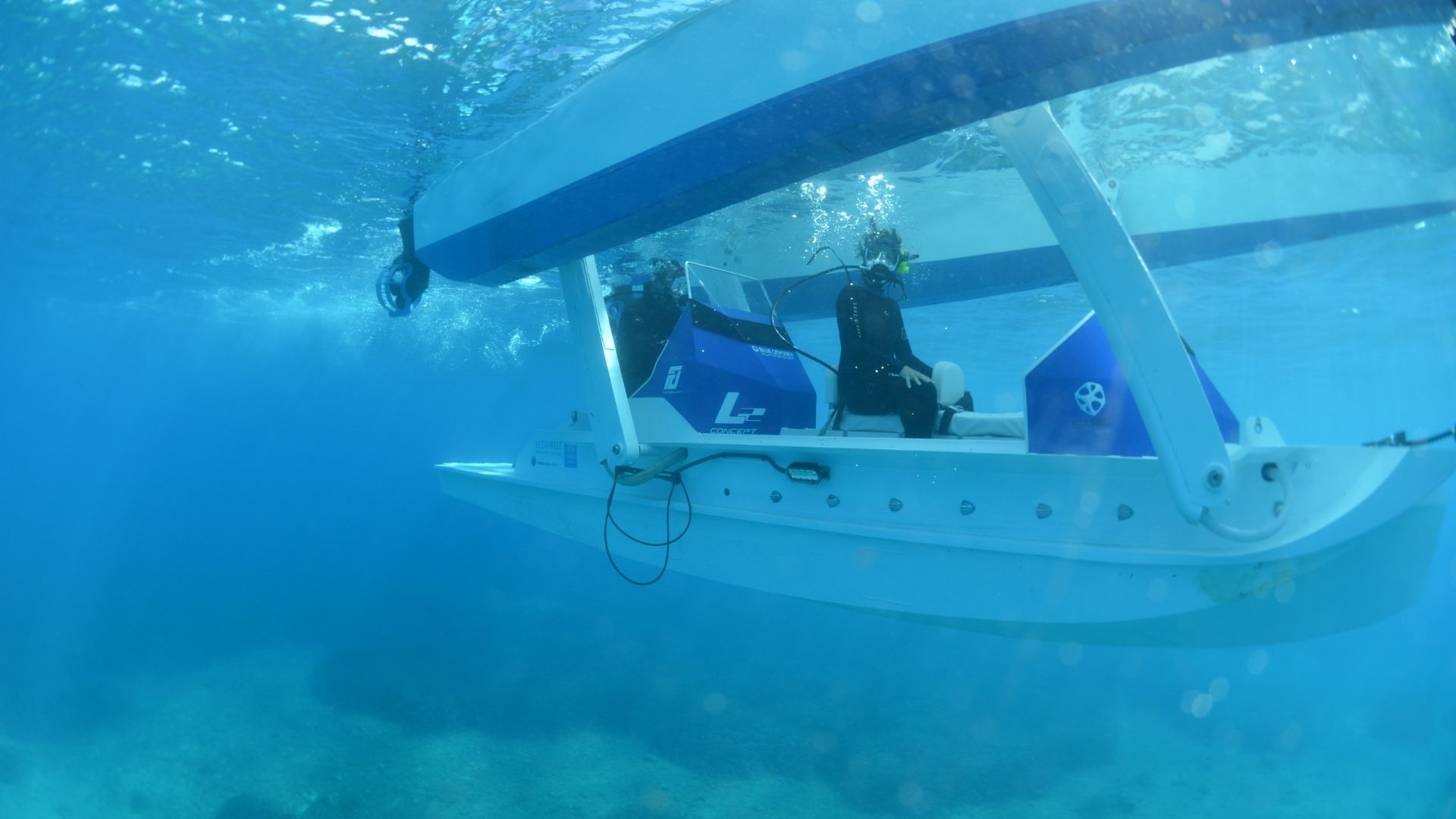 Carry-le-Rouet: un prototype de bateau pour explorer les fonds marins
Le Platypus, prototype de bateau pour explorer les fonds marins, va arpenter les zones sous-marinesdu littoral pendant une vingtaine de jours. Il partira à la recherche de plastiques polluant la mer.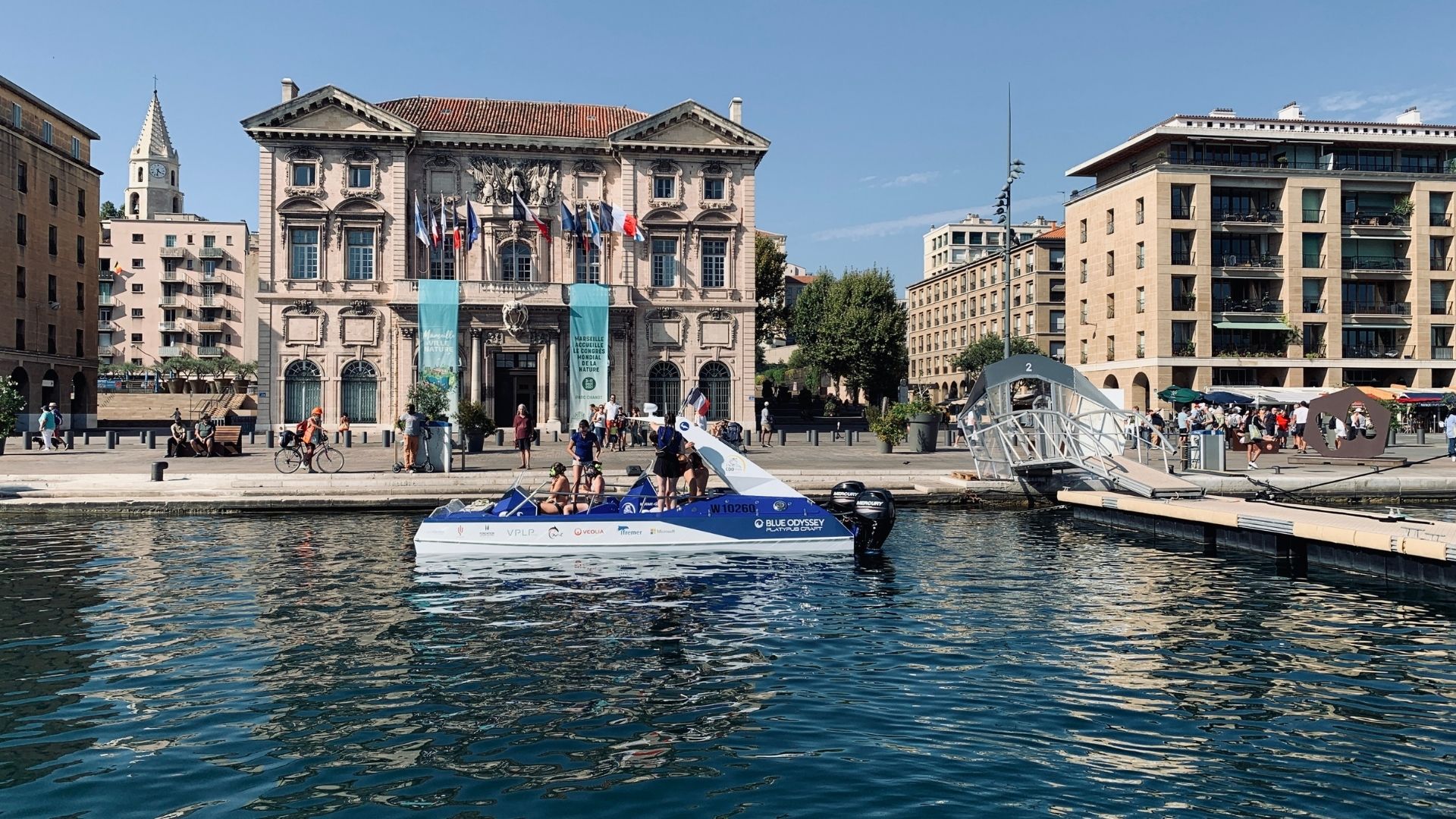 Impact : Platypus un bateau qui lutte contre les déchets marins (par Cyrielle Hariel)
Cyrielle Hariel constate, décrypte et révèle sur le terrain comment un engagement « stratégiquepour le business » IMPACTE littéralement la vie de l'entreprise. Ce mardi 7 septembre, dans sa chronique Impact, elle nous présente Platypus, un bateau unique au monde qui contribue à lutter contre la pollution du littoral. Cette chronique est à voir ou écouter du lundi au jeudi dans Good Morning Business présentée par Sandra Gandoin et Christophe Jakubyszyn sur BFM Business.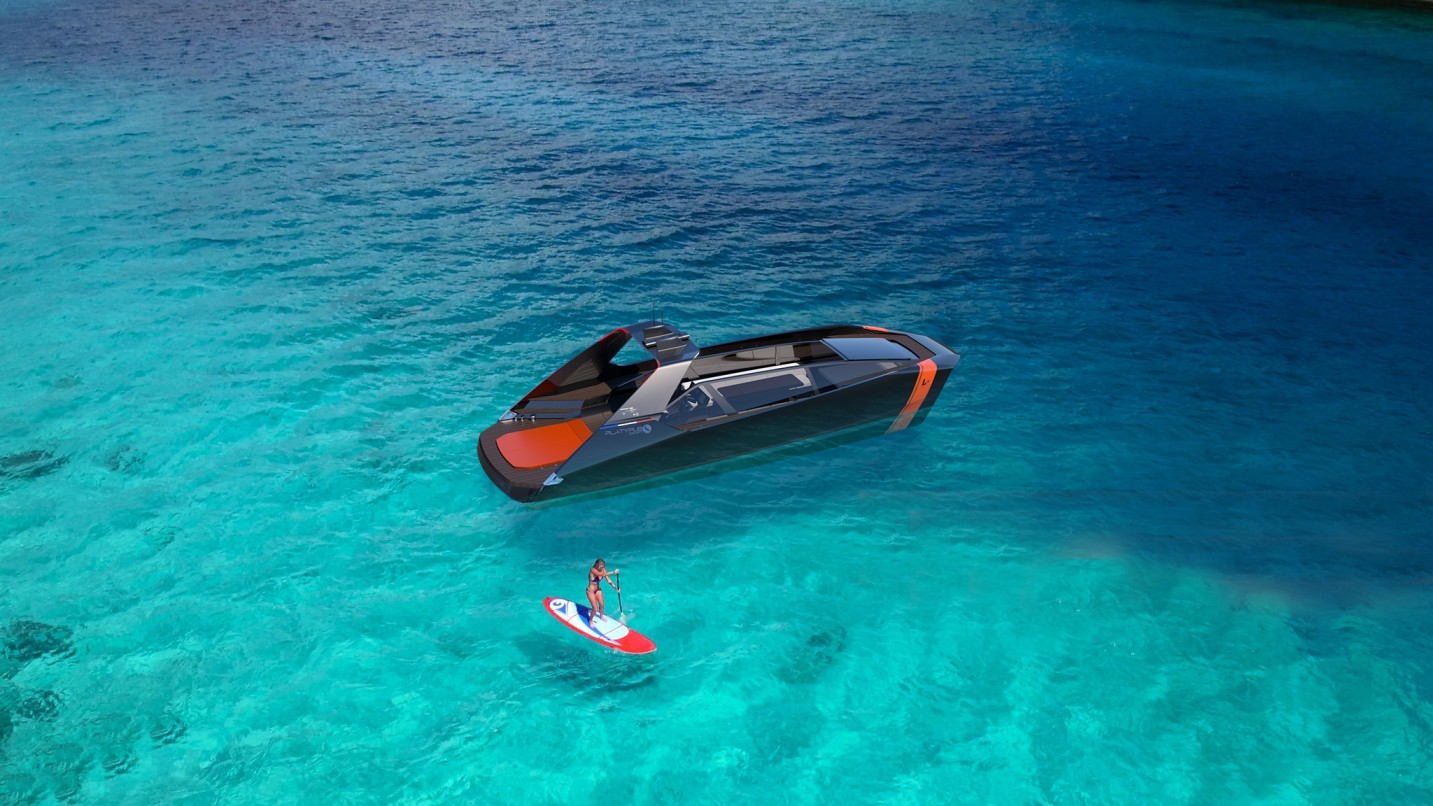 Platypus Craft Reveals Futuristic Swordfish 40 Semi-Submersible Tender
French builder Platypus Craft has unveiled a semi-submersible tender capable of navigating underwater called the Swordfish 40.
The 12.1 meter recreational tender, designed by L2Concepts, takes inspiration from the design of stealth aircrafts and cars, specifically the lines of the 1970s Citroën SM.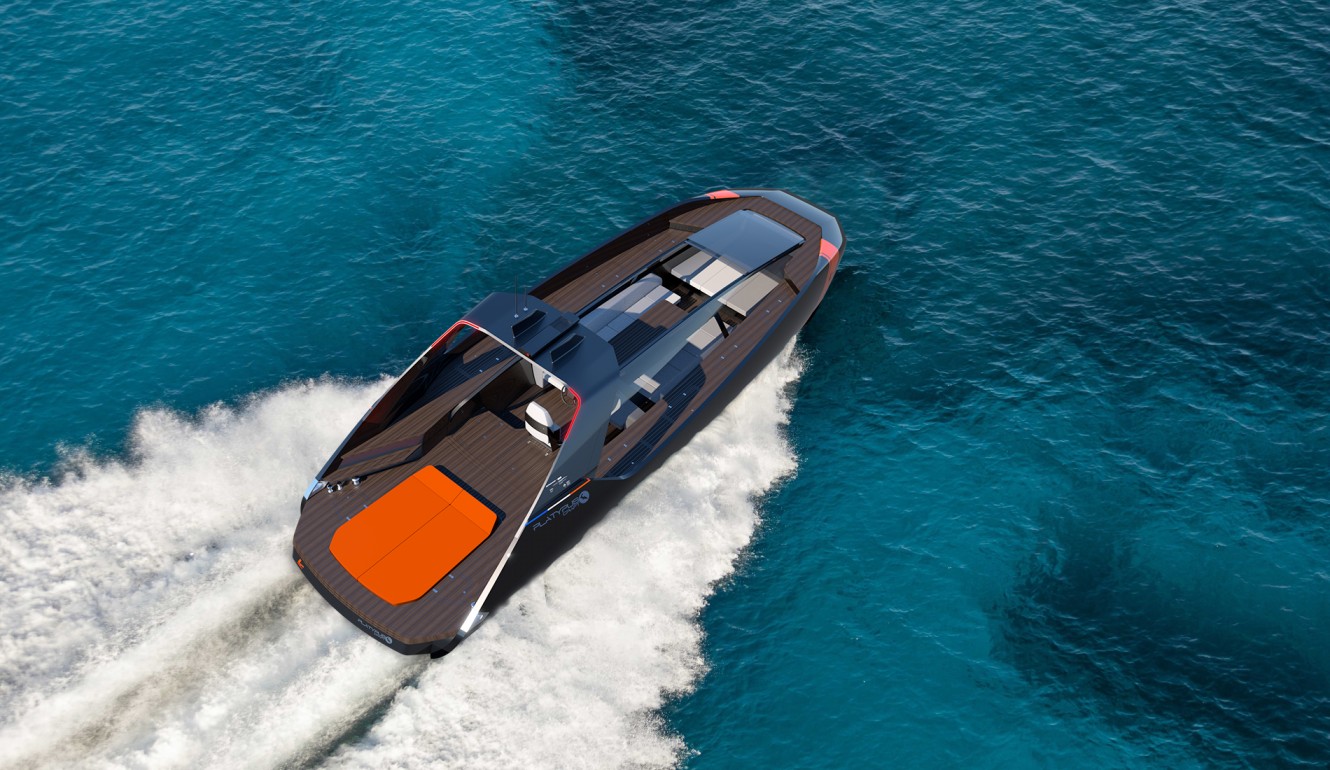 Platypus Craft svela il primo tender semi-sommergibile al mondo
Immaginate di poter attraversare lo specchio dell'acqua e godere delle bellezze del mondo sommerso, comodamente seduti in una poltrona in pelle con un bicchiere di champagne in mano.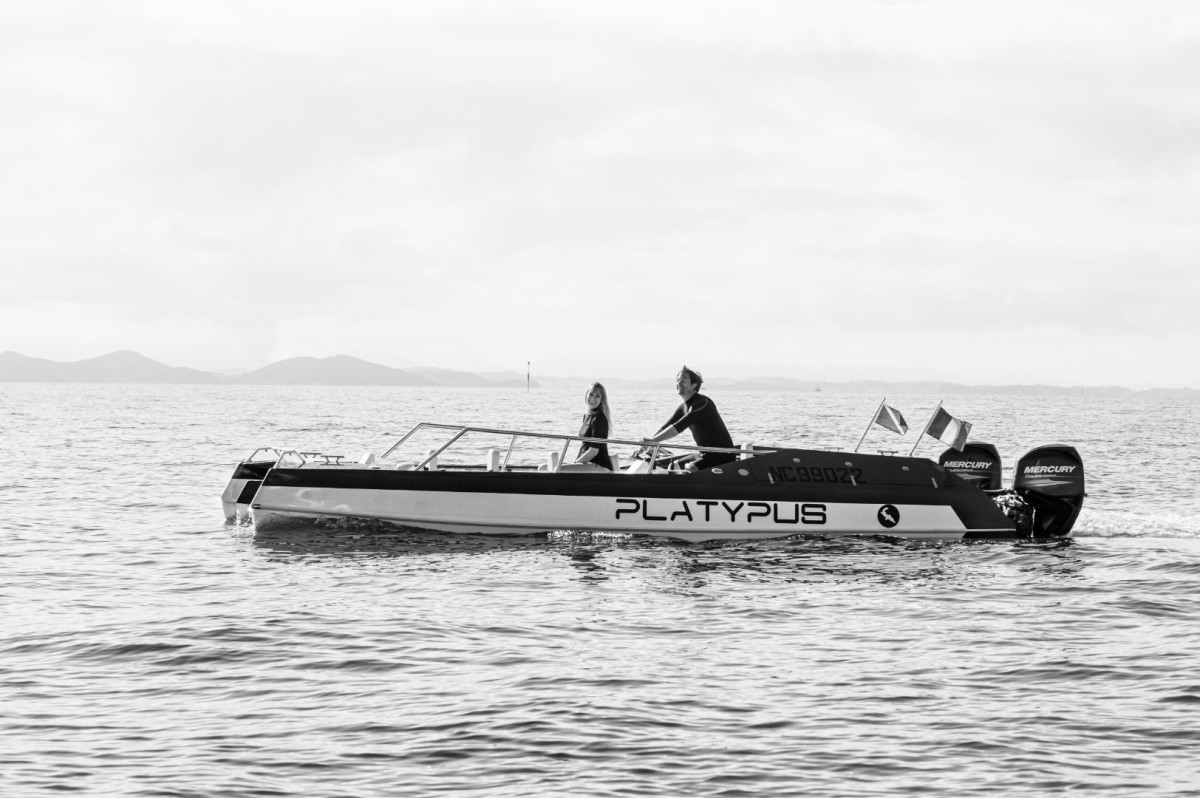 Novel above/below Platypus watercraft navigates from dream to reality
Ten years ago, François-Alexandre Bertrand had an idea for a novel watercraft that cruised to a site and then lowered its passengers below the water to have a look around. We got to see the first renders in 2011, a working prototype followed in 2013 and as production plans were announced, we got to experience an underwater adventure off the coast of St Tropez in 2016. Now the first Platypus Blue Ocean has been sold, and the order books officially opened.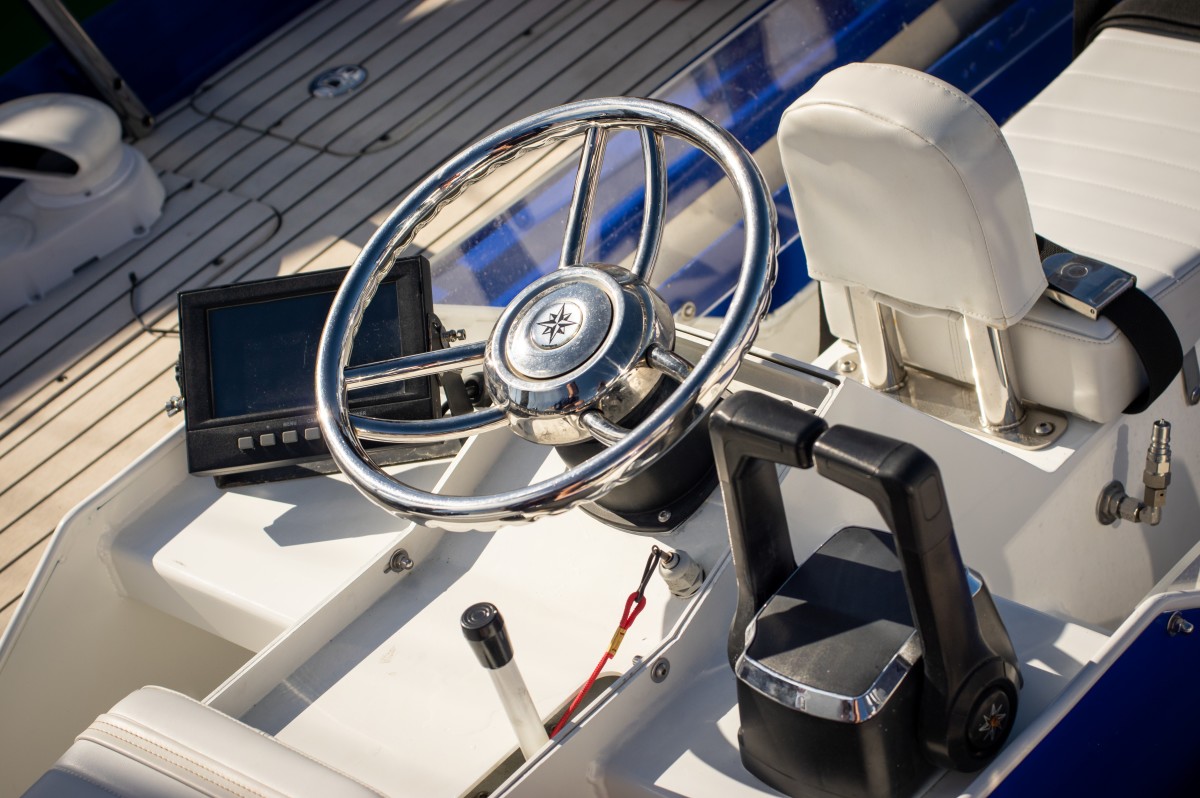 Platypus Craft réinvente la plongée avec son trimaran semi-submersible
Cette société innovante lance un concept de trimaran semi-immersible qui apporte un nouveau souffle en matière de confort et d'autonomie à l'exploration sous-marine. Le premier Platypus sera livré à l'entreprise néo-calédonienne Seascape en mai prochain.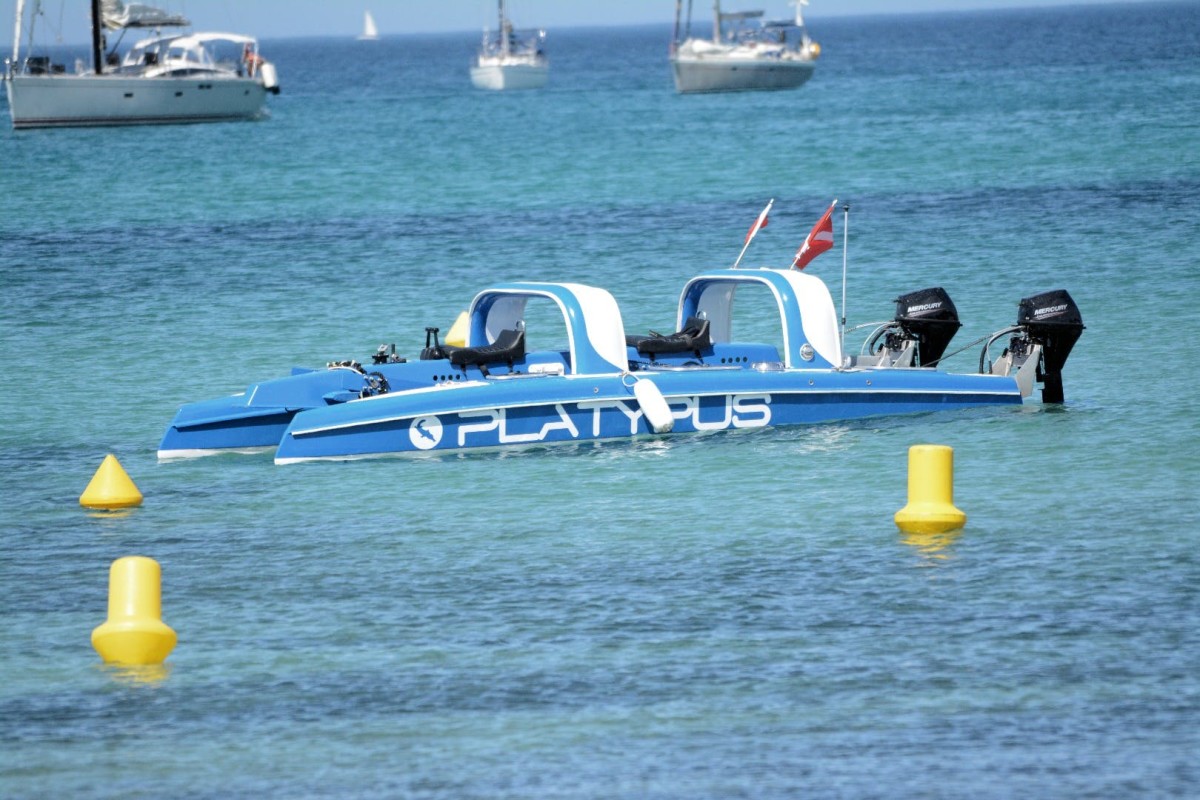 Six pioneering products set to transform how we live
Nine years ago, inventor and diving enthusiast François-Alexandre Bertrand took out a patent for a semi-submersible craft for exploring shallow waters that offers an experience he likens to "flying under the water". After innumerable prototypes, the first fully operational Platypus Blue Ocean will be delivered in 2019.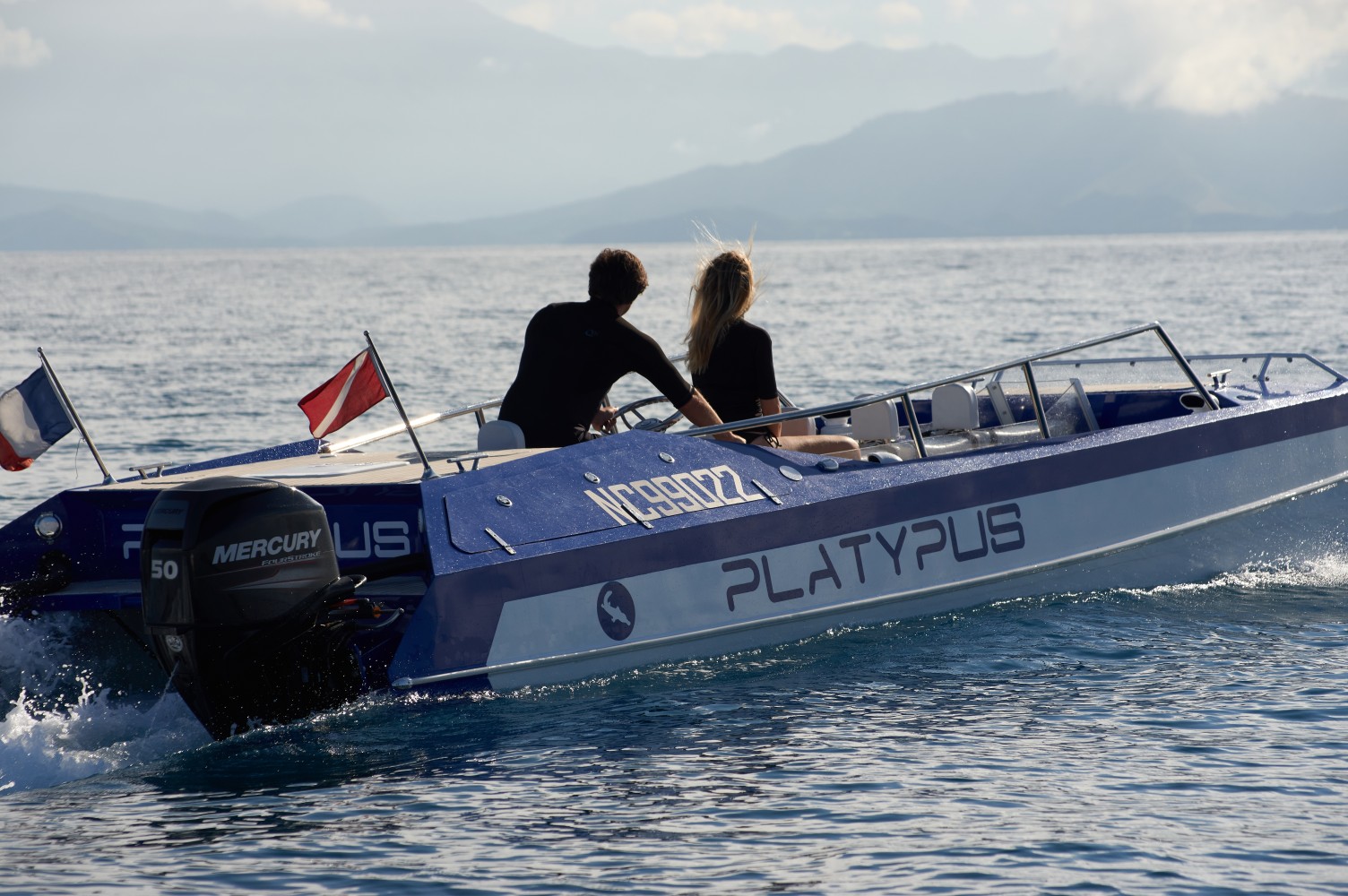 Un drôle d'engin nautique pour naviguer sur et sous l'eau !
Platypus. Un drôle de nom pour un engin étonnant. Son inventeur, François-Alexandre Bertrand, raconte : « En 2009, j'étais en Australie. J'ai fait une plongée sur la grande barrière et, de cette expérience, l'idée est née, partant du principe qu'il n'y avait rien entre les bateaux de surface et le monde sous-marin. Poursuivant mon road trip en Australie, je cherchais un nom pour mon projet. J'ai croisé un vrai platypus (1) au bord d'une cascade. Il m'a paru évident, en voyant ce petit animal bizarre pouvant nager sur ou sous l'eau que le projet devait s'appeler ainsi… »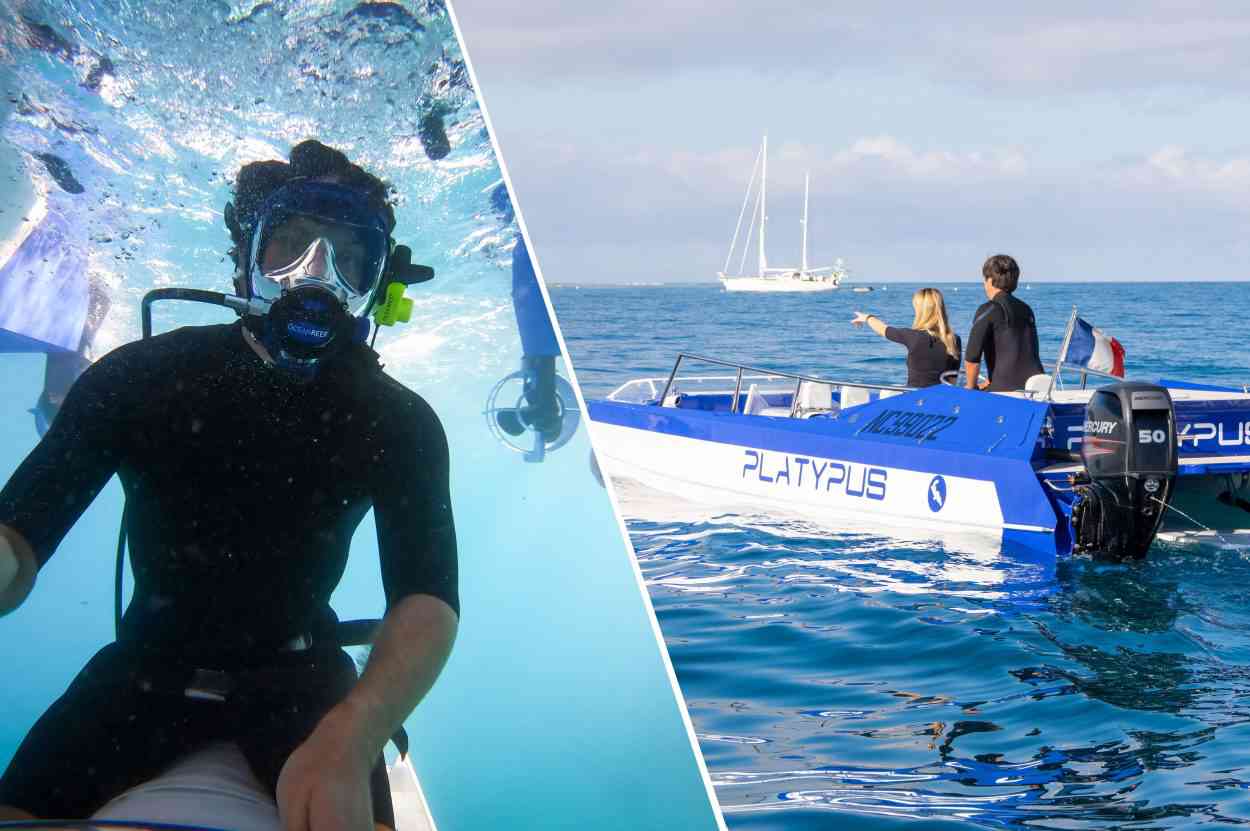 Platypus, le bateau semi-submersible pour explorer les fonds marins
Une société française a développé un bateau novateur qui peut vous faire naviguer sur ou bien sous l'eau.
Pour vos prochaines vacances sous les tropiques, peut-être que vous explorerez les fonds marins à bord du Platypus. Ce bateau vraiment pas comme les autres vous promet une expérience inoubliable, tant son concept est original. Il s'agit tout simplement du tout premier engin nautique qui permet à la fois de naviguer sur et sous l'eau.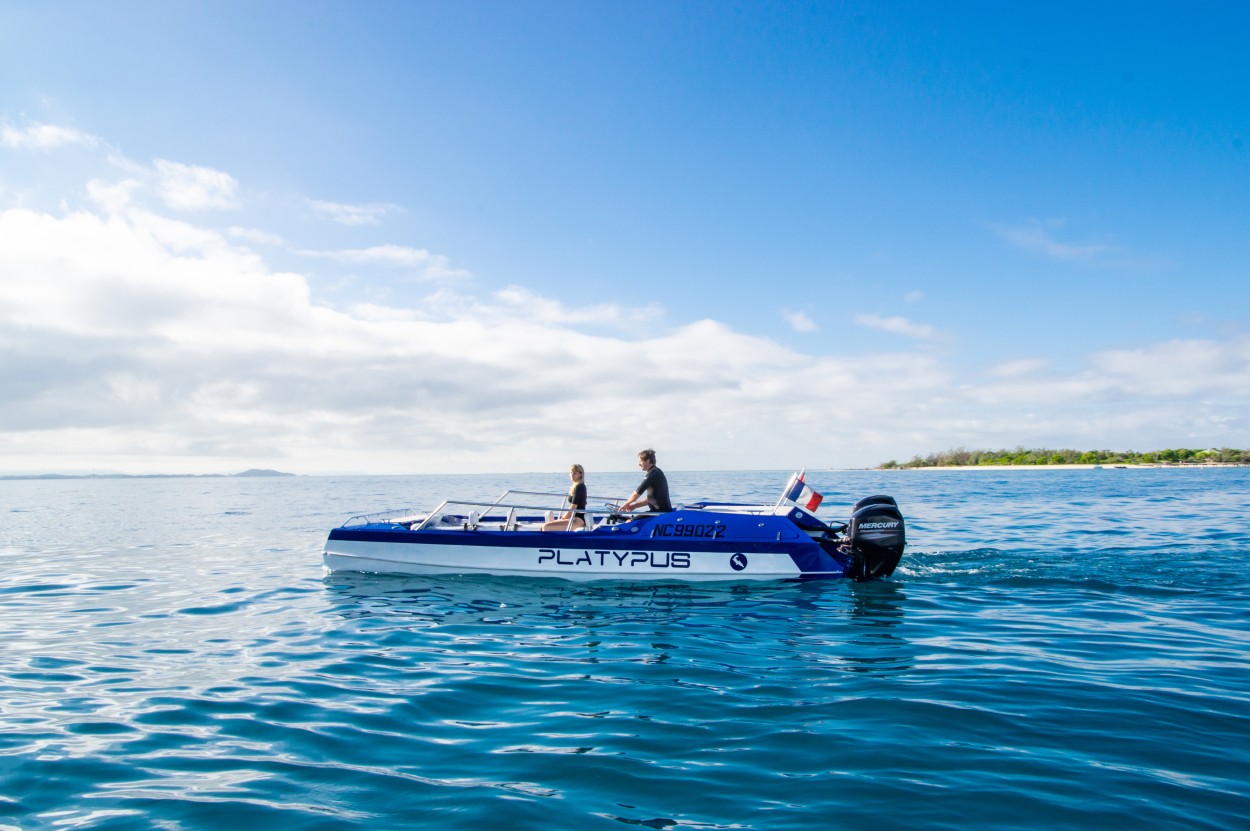 Platypus Craft : le hors-bord qui se pilote en plongée !
Le Platypus est le premier engin au monde capable de naviguer à la fois sur l'eau comme un bateau et sous l'eau, avec son pilote et ses passagers en plongée. Ce trimaran en aluminium de 7 mètres de long pour 2,5 mètres de large de conception française peut naviguer à 20 nœuds et même dépasser les 30 nœuds sur certaines versions.
Le Platypus transporte un pilote et 4 passagers qui, tous, peuvent respirer sous l'eau grâce à un combiné de narguilés de marque Nardi qui pompent l'air en surface et de masques faciaux Ocean Reef autorisant, de plus, une communication vocale entre les plongeurs.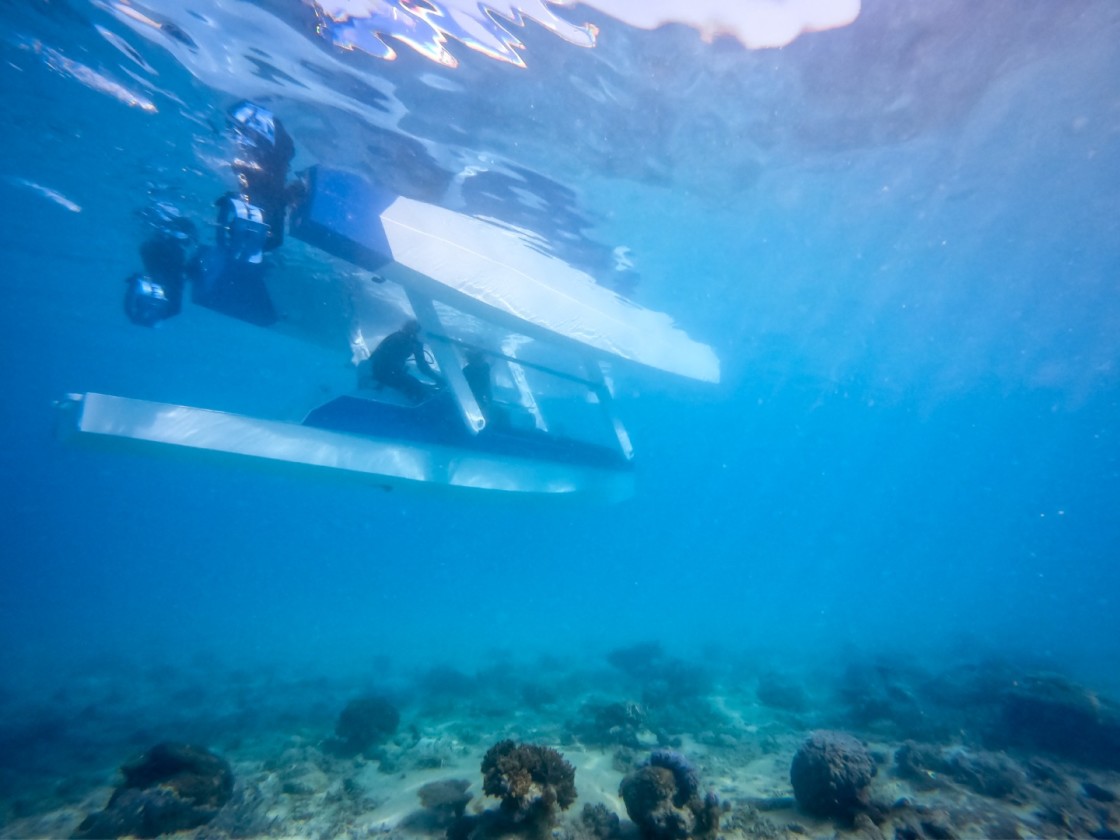 The Platypus Ocean Blue — James Bond's American Counterpart Approves
François-Alexandre Bertrand had an idea for a watercraft that would cruise to a site and then lower its passengers below the water to have an under water experience. First renders of the amphibious craft surfaced in 2011, and a working prototype was built by Platypus Craft in 2013. The watercraft, called the Platypus Blue Ocean has just sold its first unit, and bookings for the craft are officially open.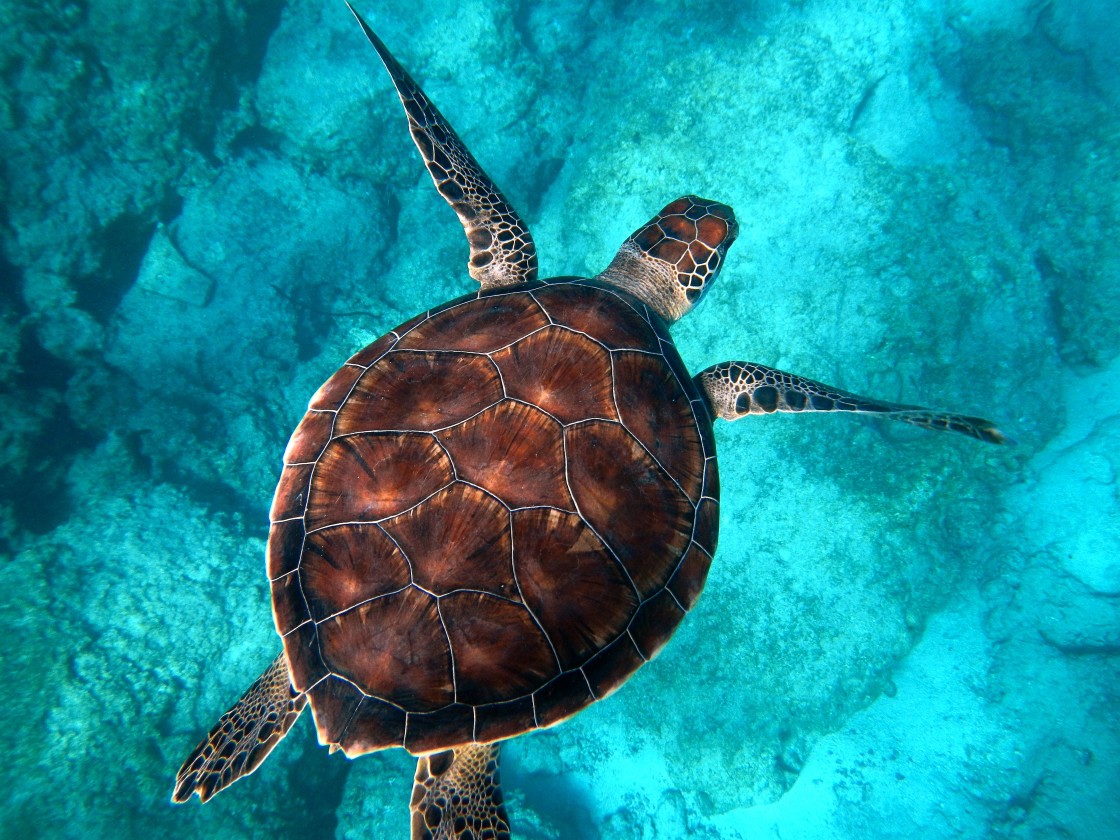 The Platypus Craft is a french invention combining boating and sailing with diving.
On the surface platypus looks like a modified pedal boat, yet with the flick of switch Platypus turns into a user-friendly submersible.
The Platypus has two pontoons and users can ride on a seat in the center of craft. After donning an Ocean Reef full face mask, the center of craft lowers into the water to a depth of 2 meters (6 feet), while the rest of the Platypus craft stays on the surface. Best of all Platypus which comes with an internal air supply so you don't need to bring any scuba tanks.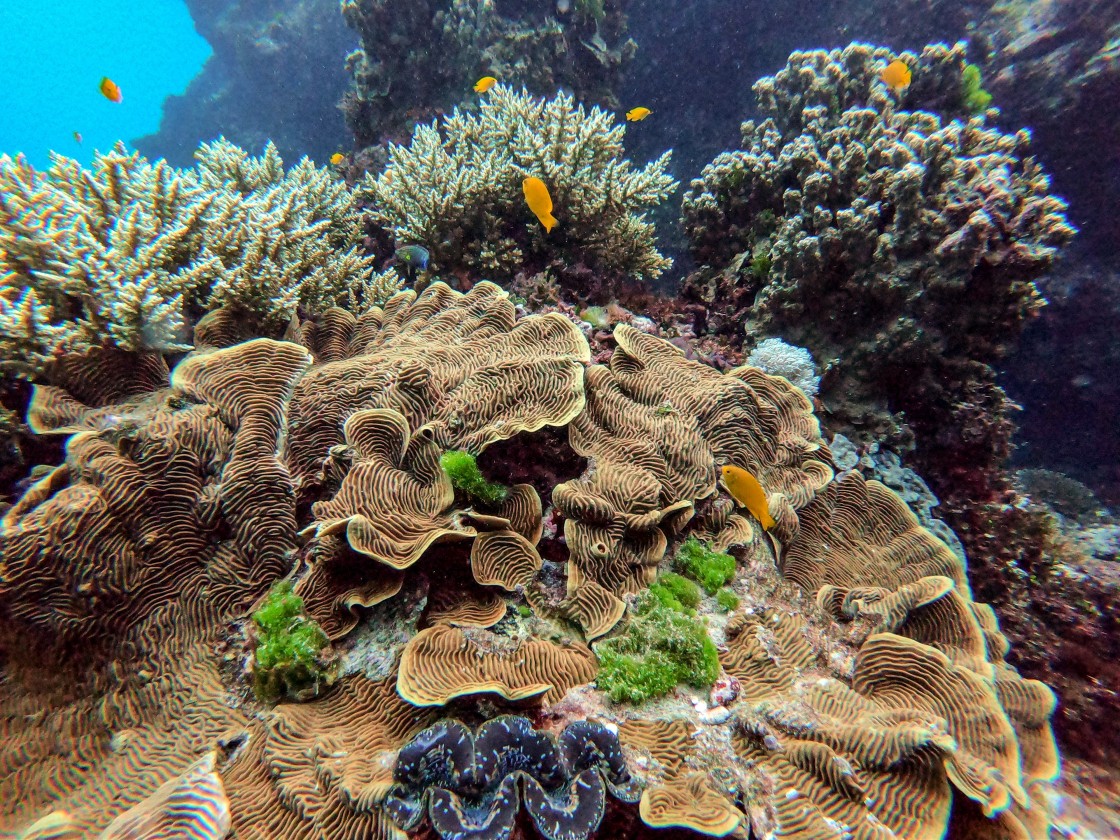 El catamarán 'submarino'
Mientras realizaba una sesión de submarinismo por unos arrecifes australianos, François-Alexandre Bertrand ideó en su cabeza una plataforma propulsada por energía eléctrica que facilitara el transporte de botellas de oxígeno. El proyecto derivó poco después en algo más ambicioso: el Platypus, el catamarán sumergible, capaz de navegar tanto sobre el agua como por debajo.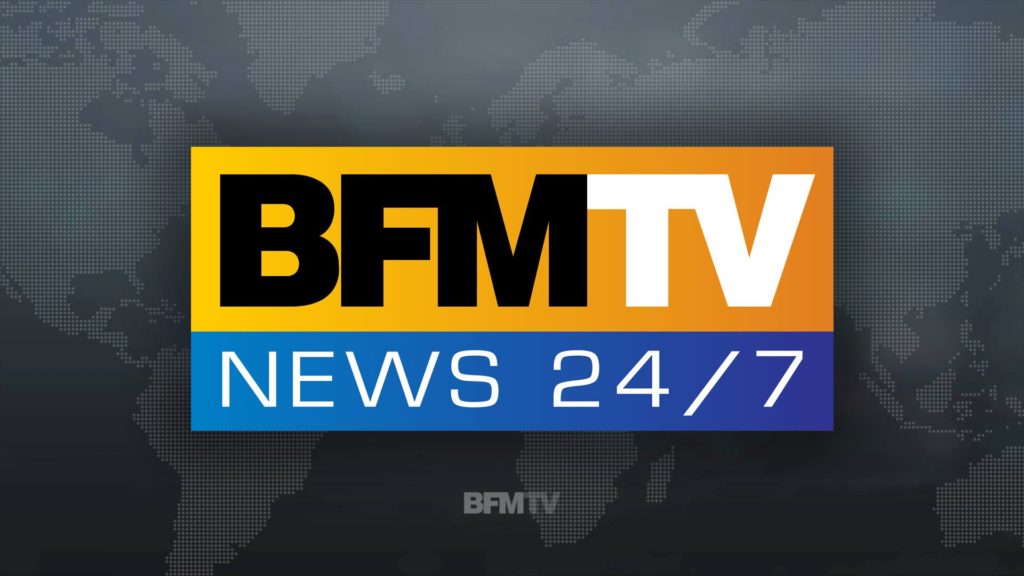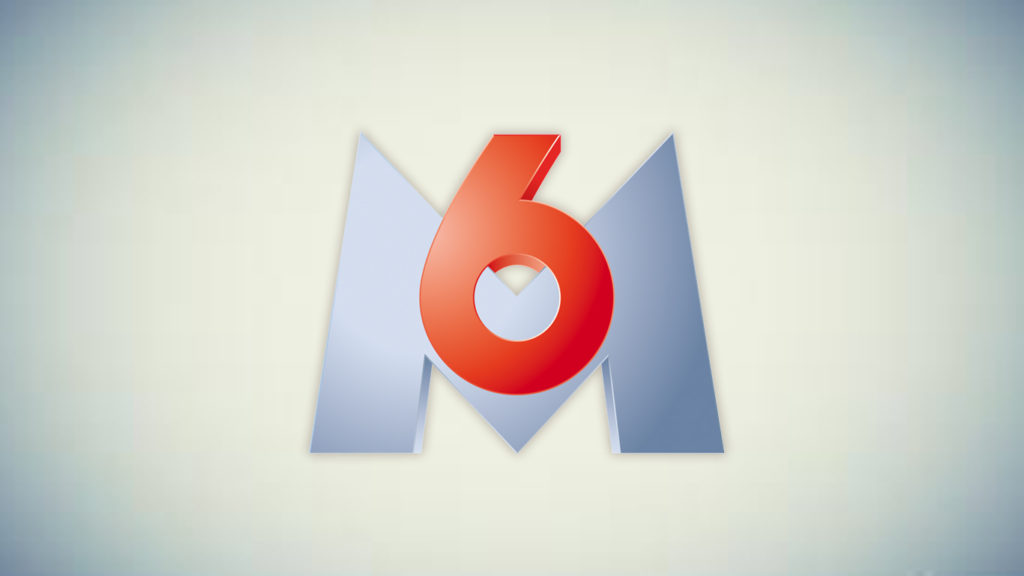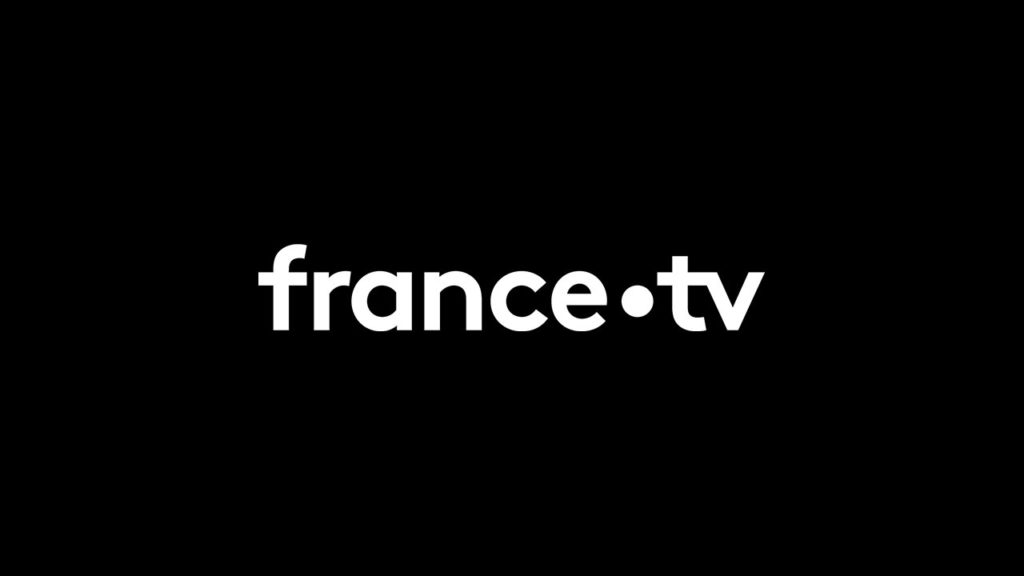 Media & Investors Relations
François-Alexandre Bertrand
+33 (0)6 25 92 43 02